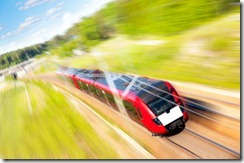 We are very pleased to announce an update to the Meridian CPU module.  This new variant uses the Freescale i.MXL processor, increasing the speed to 192MHz and adding a second SPI port.  We have also enabled this module and the original variant to be powered from 5V or 3.3V, and increased the flash to 8MBytes. 
The new module provides a significant performance boost for any applications that have a lot of graphics, or number crunching.
The Meridian-MXL is pin-compatible with the original i.MXS version.  Documentation is available on the web site. 
Samples are available now and Sytech Designs will have a selection of development systems available shortly which include the new module.
Please contact us for samples and any questions.