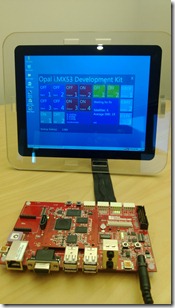 We have a new sample app for the Opal Development Kit.
This is a Windows Embedded Compact 7 application and uses the Silverlight tools for the user interface. The goal is to demonstrate how to access the extra features we have on the Opal Development Kit including the I/O, accelerometer and GPS.
You can download the source and a pre-built binary here.